Livestock Project Information
Starting with the 2018 - 2019 4-H year - All project enrollment deadline is May 1st. This includes all animals. Market and Breeding are no longer separated out on enrollment. Respective tagging/weighing deadlines must still be met.

Required Weigh/Tag Dates to Exhibit at the Butler County Fair
Market Beef (Steer and Heifer) - Saturday, March 2nd, 2019 (9:00 a.m. - 10:30 a.m.)
Market Sheep, Market Meat Goat & Market Dairy Wethers - 2 date options to choose from:
April 26th, 2019 - 5:30 p.m. - 7:00 p.m. OR
May 1st, 2019 - 6:00 p.m. - 7:00 p.m.
REMINDER: YQCA is REQUIRED to be Eligible to Exhibit ALL ANIMAL EXHIBITS (Except Horses) at the Butler County 4-H Fair.

• 7 Year Olds MUST attend an Instructor-Led Training
• 8-18 Year Olds MUST attend a Instructor-Led Training OR PASS a Web-Based Training.
Complete YQCA information can be found at: YQCA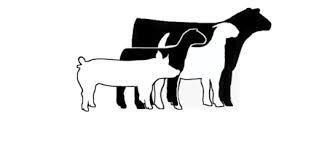 Letters
Forms - Required for Butler County 4-H Fair
Poultry
Look for Poultry Testing information to come out in May or June