Livestock Project Information
All project enrollment deadline is May 1st and enrollment must be done through 4-H Online. Respective tagging/weighing deadlines must be met;
PLEASE read carefully for changes
For information about obtaining Scrapies tags for sheep and goats, Click
HERE
Required Weigh/Tag Dates to Exhibit at the Butler County Fair
Beef Set-up and Weigh-in: February 25th, 2023
Swine, Bucket Calf, Sheep, & Meat Goat Tagging:
Sunday, April 23rd, 2023 l 4:00 p.m. - 6:00 p.m.
OR
April 27th, 2023 | 7:00-10:00 AM / 4:00-6:00 PM.
All small livestock tagging will be at the Butler County Extension Office
---
Forms - Required for Butler County Fair - ALL necessary forms are due via mail or email to the Extension Office by June 1st.
YQCA
Refer to the YQCA tab for more information.
YQCA is REQUIRED for ALL animal exhibitors, including beef, sheep, swine, meat & dairy goats, and all bird exhibitors. The only exception will be horse exhibitors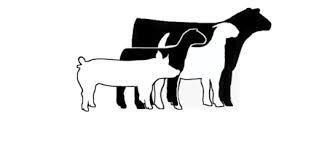 Poultry