Butler County Lawn and Garden Show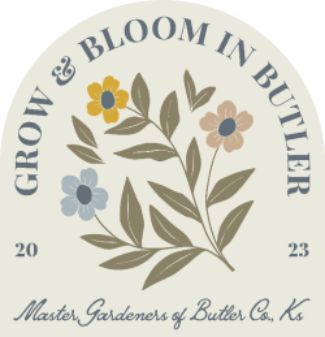 The Butler County Master Gardeners in an effort to promote horticultural activities and to provide educational opportunities are hosting our first Lawn and Garden Show in Butler County on April 22nd from 9 am to 5 pm and April 23rd from noon to 5 pm to be held at the Butler Community Building (206 N Griffth St) in El Dorado.
This event will feature businesses from around the area in our vendor show along with expert speakers both from the area and across the state. Our speaker line-up:
Saturday April 22nd
10 am: Travis Carmichael- Using edible plants in the landscape
11am: Dr. Jason Griffin- Trees
1 pm: Larry Crouse- Lawn care
2 pm: Scott Eckert- Vermicomposting: Composting with worms
Sunday, April 23rd
1 pm: Pam Paulson- Container Vegetable Gardening
2 pm: Chuck Otte- Hummingbirds for Kansas
More information coming soon!!!
A Thank you to our Sponsors!!!! Click on the name to learn more about our wonderful sponsors.
Platinum Orchid (Donations of $100 or more)
Community National Bank-El Dorado and Benton
Midwest Turf & Ground Control, LLC
Walter's Flowers and Interiors
Golden Sunflower (Donations of $50 to $99)
Sandra Taylor-Butler County Master Gardener