Horticulture
Horticulture is the science and art of growing fruits, vegetables, flowers or ornamental plants.
Maintaining attractive communities and home landscapes increases property values and promotes an improved quality of life that makes Butler County a great place to live.
Whether you have questions about lawns, vegetables, flowers, or landscape maintenance, Extension information is available to help you. Our Extension garden experts and trained subject matter specialists are prepared to provide you with non-biased, research-based information.
If you have an ailing plant, we recommend that you try emailing pictures of your plant to our Horticulture Agent. For best results and fastest response, we would encourage you to send multiple pictures, as listed below.
For pest or disease diagnosis:
One picture of the entire plant or garden area
One picture of a branch or affected area
One close up, in focus picture of any symptoms of concern (leaf spots, holes, discoloration, etc.)
For plant identification:
One picture of the entire plant or garden area
One picture of leaves or branches
One picture of any flowers, flower buds, or seeds visible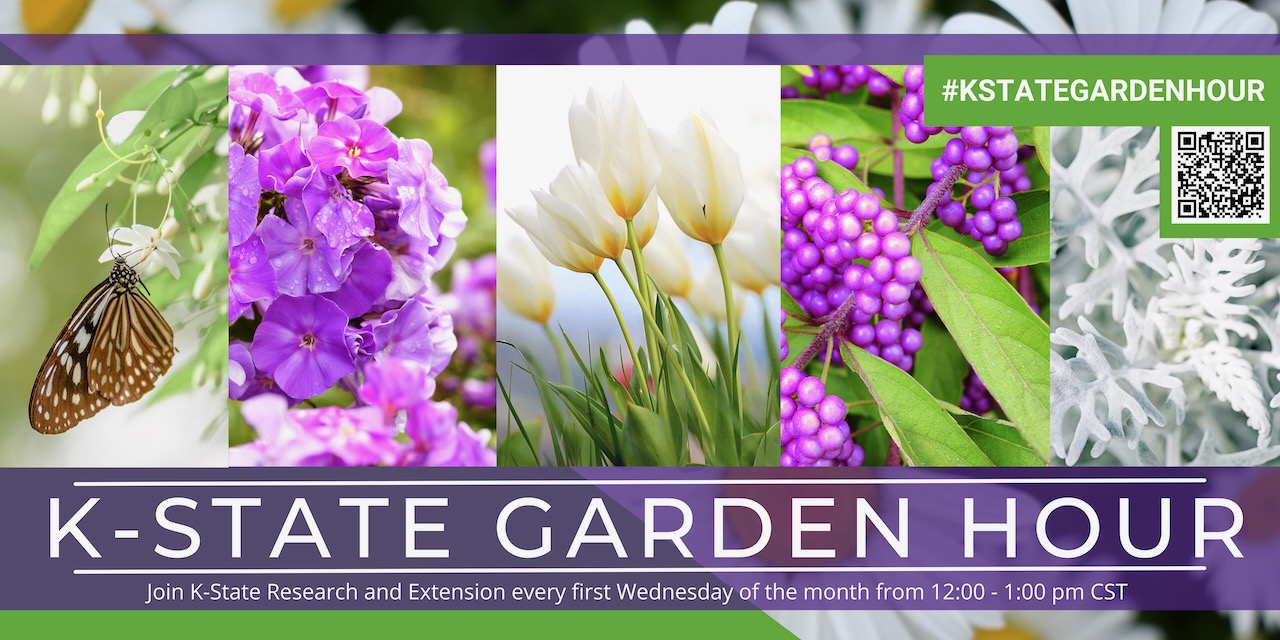 K-State Garden Hour Webinar Series:
Join K-State Research and Extension Horticulture Agents from across the state as they discuss timely topics in horticulture. Free and open to all from Noon to 1 p.m. on the first Wednesday of the month. View past recordings as well. Pre-registration is required to participate in the on-line sessions. For more information click here.