Shooting Sports
Rifle, Pistol, Shotgun, and Archery meetings begin in October 2022
Shotgun – A basic shotgun class will be held in the spring of 2023 at Michael Murphy and Sons, 6400 SW Hunter Road, Augusta.
Minimum age for participation is 12 years old. However, if you are younger than 12, but strong enough to handle your shotgun, you may still participate by getting prior approval from the lead instructors: Bruce McCune (258-9397) or Rocky Kasper (734-9323).
Pre-registration is required, using one of the shooting sports enrollment forms in the shooting sports flyer and by enrolling in 4-H Online at https://v2.4honline.com. Do not show up without being pre-registered and enrolled through 4-H Online. Ammunition, targets, and range fees are provided. Bring your own lunch and drink. Coolers will be provided. You may bring your own shotgun, if you have one. The preferred choke is IC –improved cylinder or more open. 410's are not suitable for beginner instruction.
Rifle and Pistol sessions will start October 2022
Archery sessions will start October 2022
New basic classes will begin in the rifle, pistol, and archery disciplines.
Registration and the safety briefing will be from 6:30-7:00 PM on the first night of each discipline and meetings will be from 7:00 - 8:00 PM. Please note that the intial meeting is mandatory for all new participants.
Pre-enrollment Requirements:
Complete a 4-H Shooting Sports Waiver and return it to the Butler County Extension Office
Enroll in 4-H Online and the discipline you are participating in
All meetings are at the 4-H Building.
All new participants are required to attend the first meeting in each discipline.
If you have any questions please call the Extension Office at 316-321-9660.
There is a $15 fee for Rifle and a $10 fee for Archery and Pistol.
---
Hunters Education Course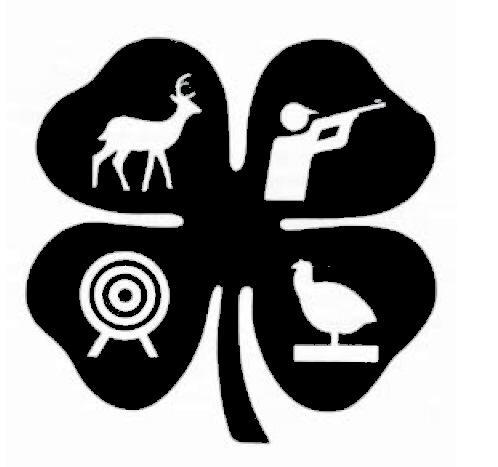 The Hunter Education courses are open to anyone. No fee is required. No one under the age of 11 will be certified in Hunter Education. Those under age 11 may take the course with special permission from the instructor. Anyone taking the Hunter Education courses prior to age 11, will be required to take the course again for certification after turning 11.
You must pre-register to take these courses by contacting the Extension Office at 316-321-9660 or visiting us at 206 N. Griffith Street, El Dorado.
2022 Hunters Education Dates:
Traditional Course: August 12th-13th, 2022
Internet Assisted: September 16th-17th, 2022
The field day for the internet assisted Hunters Education Course
is September 17th, 2022.
In order to do the internet assisted class, you must log on to the KDWPT website, ksoutdoors.com, and find the internet assisted course. You must bring your completion certificate with you in order to participate in the field day. Check-in on Saturday morning is from 7:30 to 8:00 am. The field day should be over by around 3:00 pm. This course is open to both youth and adults.
Courses are being held at the Butler County 4- H Community Building located at 200 N. Griffith, El Dorado, KS.
Pre-enroll by calling the Butler County Extension Office at 316-321-9660.
Enrollment is limited, so call early!
No Drop-Ins Will Be Accepted.