Walk Kansas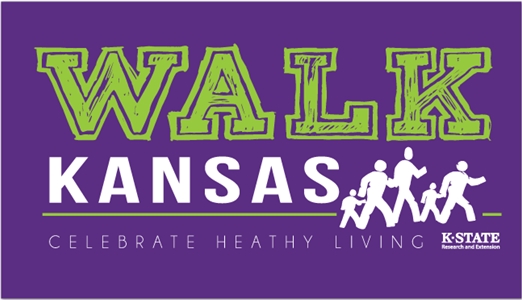 Walk Kansas is Coming…. Move YOUR Way and
Celebrate Healthy Living!
March 17 through May 11, 2019
Feel better, increase your energy and reduce stress with regular exercise and tasty, healthy food choices.
What is Walk Kansas? Walk Kansas is a team-based program that's open to anyone – of any fitness level -- who's interested in a healthy lifestyle. Walk Kansas challenges team members to lead a healthier life by being more active, making better food choices, and learning positive ways to deal with stress. The 8-week program runs March 17 - May 11.
Cost per person: $8.00
Registration Deadline: 4:00 p.m., Thursday, March 14
Click on Captain's Packet and Individual Participant Packet to find more information about getting your team registered and ready to go!
Contact Barb Roths at broths@ksu.edu
or 316.321.9660 for more information!